Malaysia through The Eyes Of International Students / Foreigners
Guest post by Fabian Yii (Share your views with 50,000+ Malaysian students)

If you are a prospective college or university student, this post is for you. Well, a lot of things are going to change when you embark on this new journey of life. One of the most prominent things is that you will make a lot of new acquaintances, and chances are, whether you like it or not, you will have to deal/interact with students of different nationalities. Now, the good news is that perhaps you can get to know a little more about international students/expats prior to your commencement of studies after reading this post.


1) North South Korean: Mr. Kim Chiun a.k.a Kimchi 김지운 (Yongin)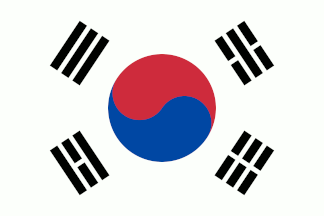 "I had been in Malaysia for more than 4 years. I just went there for learning English, and personally I wanted to learn the Islamic culture and Malaysian culture. Actually I never had any opportunity to learn Islamic culture and Malaysian culture in Korea. That is why it fascinated me so much! I watched one episode in documentary about Southeast Asia and the cultures displayed there were so awesome."
Why did you choose Malaysia over other Southeast Asian countries?
"I guess Malaysia is one of the safest countries in SE Asia? I heard that there is no natural disaster in Malaysia. That's the only reason why I believe it is the safest. Obviously, Nasi Lemak would be one that I would never forget about Malaysia but I also really enjoyed listening to the Islamic prayer. That prayer was like morning alarm. Most importantly, Malaysian taxi driver!! I was like so excited for thrilled taxi ride! Misconception is that many friends of mine always think that Malaysia does not even have any access to the internet. However, obviously it is not true."
Kimchi on the left side of the picture is shown photobombed by a stranger photobombing a stranger
"Malaysians always think that all Korean men are damn handsome like how actors are in drama. Malaysians are very friendly in general but taxi drivers are rude to Koreans and Japanese (in my opinion). UMMMMM......The most peculiar norm I find is that all Malaysians do not have to go military service unless they are selected to do so, and female also have to go military service. In Korea, females are exempted."
Is there anything that you would like to add on?
"How to make Nasi Lemak??? Haha I really miss Nasi Lemak!!"
2) Canadian: Mr. Brandon Liew (Edmonton, Alberta)
"If I were to guess, I've stayed in Malaysia for about a total of 10 months due to family trips when I was younger. I came to Malaysia for vacation with my family."
"I won't forget the food. The food is both delicious and cheap. I probably wouldn't forget how hot and humid the weather is there too."
Anyhow you have survived the hotness in Malaysia! What were the misconceptions you had about Malaysia before coming here?
"I can't really answer this since I've been to Malaysia ever since I was young. However, from the Malaysian friends I've had in Boston, I initially believed that Malaysians were not super fluent in English and had a limited understanding of popular culture in America. I was proven wrong once I made a lot of Malaysian friends at Berkelee and learned that for some of them, English is their first language, and that they are up to date with the latest pop culture in America."
How about Malaysians's misconceptions of your home country?
"This is hard since I've never asked any Malaysians. I can't think of many misconceptions other than the myth that Canadians say 'eh' a lot. I mean we do use it at the ends of our sentences, but not that much. Canada isn't any nicer or polite than Americans either which is evident through some our riots at sports events and racist crimes."
"The Malaysians that I know are personable, easy to talk to, and very lively people. I've found that if they are passionate about something, I can usually feel it quite easily."
"Malaysian slang can be quite interesting to decipher sometimes. Not sure if it's a norm, but the way that Malaysians mix and combine different languages to speak 'Manglish' is both marvelous and difficult for me to understand sometimes."
3) Japanese: Miss Julie Sasaki (Tokyo)
"This is my 4th year in Malaysia; I came here to study under the Canadian curriculum in Sunway. The languages in Malaysia are so unique because everyone mixes different dialects and slang. And I would never forget the heat in Malaysia. So hot! Why do I see people wearing long pants/shirts OMG!"
How does Malaysian stereotype Japanese in general?
"Everyone is an otaku (a young person who is obsessed with computers or particular aspects of popular culture to the detriment of their social skills) / we eat sushi everyday / everyone watches anime / there are still ninjas around! These are all the misconceptions. Malaysians in general are open minded, easy to mix with, understanding."
Ah, are there any norms you find particularly peculiar?
"People who ride motorcycles wear their jackets from the front / people can order things without a menu (mamak, hawker stores etc)"

pic courtesy of paultan.org
*Like... this? ONLY IN MALAYSIA*
4) Hong Kongese: Miss Amanda Chong
"I have been staying in Malaysia my whole life but I've always traveled back and forth between Hong Kong and Malaysia every 2/3 months or so to visit my dad since he's working and based in Hong Kong. I'm in Malaysia for educational purposes and also because my mum's a Malaysian; not forgetting Malaysia's good food as well!"
"There's a lot to love Malaysia for and one of the biggest reasons would be the sunny weather that Malaysia has all year-round. Believe it or not, coming from a country with four seasons is actually quite troublesome - imagine having to check the weather every day before heading out so you know what you've got to wear/ prepare and also imagine having to shop for crazily expensive seasonal clothes every 2 years or so, definitely not something that I look forward to personally! Furthermore, Malaysia is a beautiful country filled with richness in diversity, culture and opportunities! This comes from many factors such as its unity between races, it's thriving economy and more! I love how the country and its people has always been so accepting of not only me but many other fellow expats as well. Perhaps, that's one of the reasons why I feel extremely heavy hearted to leave the country for good in the coming fall as well."
" I've always grew up here so I don't have much misconceptions about the country but I do have a lot of friends back in Hong Kong who thinks that Malaysians can only speaks Malay since it's (Malay)sia! Not only that, there are also a lot of misconception of Southeast Asians consuming the weirdest foods from durian to fried bugs but I think that's just one of the many cultural specialty of this region of the world."
"Since Astro on Demand is quite huge in Malaysia, Malaysians tend to assume how Hong Kong actors act in these shows are how we, Hong Kongese would act in our daily lives as well. Think, extremely fierce-constantly annoyed and that's what many Malaysians would think of us."
"One norm in Malaysia that I can never understand and feel comfortable with is the extremely gender-centered mindset that a lot of Malaysians I've noticed to posses, even though they might not necessarily realize it. This can range in several areas in the Malaysian society, from jobs to titles and even household roles! I've noticed that there's a lot of constraints to jobs in Malaysia especially. For example, people would easily put a title to one's gender/sexuality based on one's job title. As for household roles, Malaysians tend to assign these roles/responsibilities to women only especially due to the mindset that men are supposed to be the bread maker of a family. However, with the recent awareness around feminism and gender equality, I do notice some movement in this mindset so that's great!"
"In my opinion, Malaysians in general are extremely friendly, kind and helpful! Although there may be a handful of people that aren't as described but there can't be a full basket of perfect apples without a couple of rotten ones so I completely understand that."
"Malaysia has always and will be home to my heart and I strongly urge the youth of Malaysia to always come back to their very own roots here in the future. I know the country might not seem as bright now but there are a lot of hidden opportunities that you've never realized it's there and I believe that the future of the country lies in your hands. Good luck!"
Thank you Amanda! It was really elaborate!
Kindly visit Fabian Yii's blog (www.fabianyu.blogspot.com) to check out the complete list of interviewees on the post "What do people from other places around the world think about Malaysia?"

Fabian Yii was an SPM 2014 candidate. He scored A+ in all three pure science subjects. Science never fails to tickle his fancy since small and even to date. He previously shared his SPM tips on this blog: How to Study SPM Chemistry, Biology & Physics?
Liked this post?
Subscribe now to read more post like this one!
Tweet